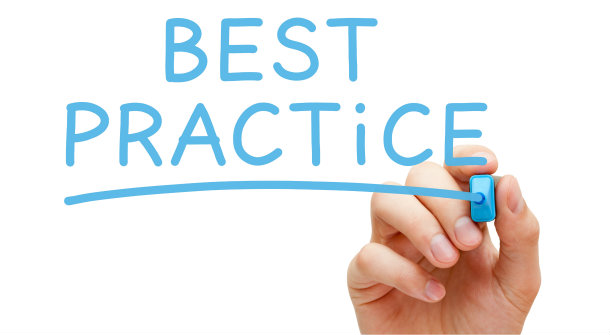 In a recent leadership development (LD) impact evaluation study of a 10 year long program that had significant business impact, we identified 14 best practice principles.
In our study we conducted external benchmarking by using a comparative analysis of LD best practice currently in use by industry globally. We also analysed primary data (interviews, direct observations and an online survey), and secondary data (documentary analysis of archival records and participant evaluations).
These 14 best practice principles are interrelated and for convenience are grouped below in three program phases.
Design Phase
CEO's commitment;
Strategic orientation, scope and alignment with talent requirements and succession planning;
Senior managers' involvement in the program;
Clear and relevant program goals and objectives linked to business goals; and
Careful selection of participants.
CEO's commitment and senior management participation in the program is essential to the program design and to clearly communicate with, and support, participants on how to tackle the organisation's strategic challenges. The selection and mix of participants (e.g. level, unit, geographical location) is also critical to address issues related to culture, diversity, learning agility, dynamic capability and succession planning.
Delivery Phase
Comprehensive and integrated assessment (three components);
Participants' thorough preparation process (three components);
Pre-entry feedback coaching sessions;
A highly experiential approach incorporating action and experiential learning (including strategic projects);
Coaching and peer coaching;
Reflective learning including journaling;
Building of social capital through internal networking; and
Online activities, one-to-one follow-up discussions, and on-going mentoring.
The three components of best practice #6 (integrated assessment) include: a personality assessment; a 360 degree feedback survey using the organisation's core competencies; and measurement dimensions related to the participants' work environment (e.g. amount, pace of, and reactions to change initiatives within the firm). The three components of best practice #7 (thorough preparation process) comprise: a goal setting discussion with the participant's immediate boss; initial development of participant's personal action plans; and preparation of strategic projects that participants deliver during the program.
The online activity at the end of the program includes the completion of selected modules and reinforces participants' learnings during the program. The one-to-one follow-up discussion with their immediate boss closes the loop begun with the initial discussion completed during the preparation process (best practice #7). Participants are also encouraged to undertake on-going mentoring.
Evaluation Phase
Impact evaluation.
Conducting an impact evaluation is the most neglected aspect of a leadership development program, yet it is one of the most critical. While 86% of organisations evaluate at the level of participants' reactions (satisfaction) using the popular 'happy sheets', only11% evaluate performance at organisational level, and only 3% assess return on investment (ROI) or return on expectations (ROE).
Best practice organisations are committed to evaluating the effectiveness of their LD efforts because they recognise that conducting evaluations is imperative. In fact, conducting evaluations is an important component of LD piece itself. I will be discussing why this is the case in my next blog.
Conclusion
The 14 general principles outlined here are formal processes and practices currently in use by industry in designing, delivering and evaluating LD best practice programs.
As a leadership and organisational development practitioner, you will benefit by assessing your organisation's current practices against the LD best practices presented here. In doing so, your organisation will also benefit by ensuring that your LD initiatives have a significant impact on the business and that your leadership pipeline is ready and able to execute the strategies critical for the long term success of your firm.
If you would like further information about this unique project, or wish to discuss how this relates to your current LD initiatives, feel free to contact me directly here.
======================================================
Sebastian Salicru (Business Psychologist) | Leadership Development Expert, Facilitator, Executive Coach, Researcher and Author | sss@pts.net.au | www.pts.net.au