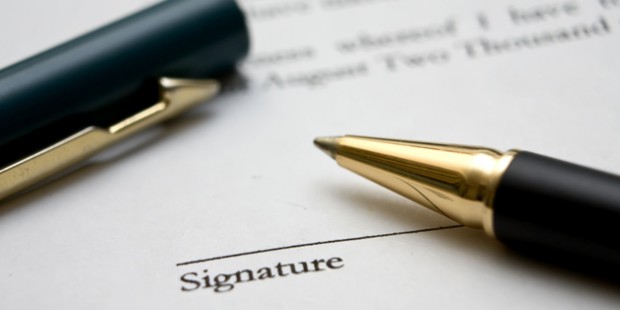 Strong, ethical leadership – why is Australia getting it wrong?
The ethics of Australian leadership have been in the spotlight for a while now and are seriously compromised. Sadly, the shortage of ethical and solid leadership in Australia is not limited to business and government. It's also an issue in education, sports and the community at large.
We need to overcome this leadership crisis as a matter of urgency.
Where current leadership models are failing
Australia might have weathered the global financial downturn better than most, but many our leaders don't fare so well in the trust stakes.
According to the 2013 Edelman Trust Barometer, trust in national leadership was down across most sectors and Australian institutions. Australians are yearning for a new kind of leadership, for a real deal … for fair dinkum leaders!
The leadership crisis is mainly due to three reasons
Mistaking knowledge for leadership:
There seems to be a long-held belief that because someone is a content or subject-matter expert (e.g. has good knowledge of business, politics, sports, education or priesthood) that they can actually lead and should be placed in key leadership roles. There is a strong tendency, and bad habit, to over-value expert knowledge.
Leading is not about knowledge or even intellect, per se. It's about character, exercising consequential thinking, acting consciously and practising personal integrity. Regrettably, habits die hard!
The fact of the matter is that true leaders are made – not born.
And this is precisely the point! To become a leader, let alone a strong, ethical leader, our 'experts' need to understand how to make it happen. It won't just happen spontaneously, by osmosis or accident.
An inability to create and develop true leaders:
Something fundamental is missing in the development of our leaders. Leaders of all kinds of Australian organisations need to realise that leadership is, above all, relational. It's never about the leader alone.
You can't teach leadership by following a recipe approach. Leadership development isn't about 'teaching' or 'instructing'; it is about helping others learn how to become a true leader.
Leaders need to understand that leadership begins with the promise they make to their constituents (followers, team members, associates or stakeholders), and the mutual expectations which govern that relationship.
The focus of our leaders needs to be on fulfilling these expectations, while simultaneously generating high levels of trust and fairness. Their goal is to build credible reputations as leaders – as opposed to focusing on their own self-interest.
Our leaders need to be trust makers, as opposed to promise breakers.
And underpinning this lays the leader's wisdom to make the 'right' ethical decisions.
Not understanding followership:
The relational nature of leadership implies a dynamic relationship between leaders and their constituents in a broader context (not just limited to the term 'follower'). As with leadership, followership is also a choice and commitment to action. Not claiming this right to act is foregoing our authority as followers.
Acting means standing up and having our say within this arrangement with our leaders. At the end of the day, it's important to remember that we appoint our leaders.
By acting, we empower ourselves by empowering our leaders.
As already acknowledged by Harvard Kennedy School's Barbara Kellerman, "Followers are more important to leaders than leaders are to followers." Leaders, therefore, can't take their followers for granted – yet in recent times, we've often seen this is the case.
Better and more ethical leadership through psychological contracts
Leadership is a contractual arrangement, and this is the way to think about leadership and conduct leadership development.
The leader-follower relationship is governed by an unwritten (psychological) contract, which contains the mutual set of unspoken expectations between leaders and their followers. When this contract is not honoured – if it is breached or violated – it has severe consequences for the leader, such as loss of credibility, reputation and support.
The Leadership Psychological Contract (LPC) integrates the essential elements of leadership and existing leadership models:
• ethics;
• morality;
• positivity;
• authenticity;
• adaptability;
• service;
• empowerment; and
• extraordinary outcomes.
This provides a unique, timeless framework and practical guide on how to develop our current and future leaders.
The future of strong, ethical leadership in Australia
On all fronts our next generation of leaders are confronted with difficulties associated with an uncertain economy, levels of global pressure and community challenges that their predecessors had not experienced. While it's clear we're facing a serious leadership crisis and great challenges ahead, we're also presented with a great opportunity.
A framework for understanding ethical leadership and acting to provide the extraordinary leadership required to deal with these challenges is critical.
Leadership psychological contracts provide a fresh new approach to thinking, acting and helping Australian leadership move forward.
To find out more about the Leadership Psychological Contract (LPC), or to generate your own LPC 360 Degree feedback survey and report, please contact me, Sebastian Salicru.
If you're in a leadership (or followship) role, I would love to speak to you about your leadership/followship approach for a new book I'm writing on the subject. Please get in touch to arrange an interview.