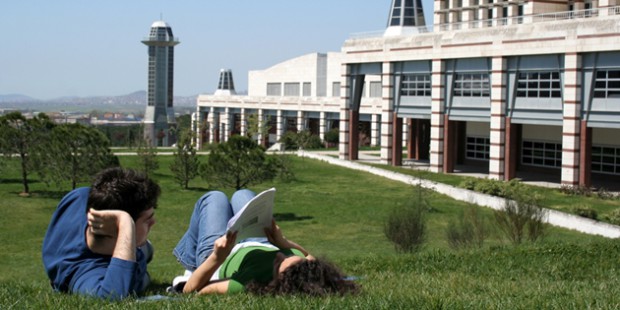 The year is 2025. It's a sunny day at the beginning of term at Harvard Business School. In preparation for an assignment on leadership, a group of MBA students lie on the lawn reading leadership case studies on their tablets. One of them comes across the following article:
Australian leadership, colloquially known as 'Aussie leadership' or 'OZ leadership', became prominent during the last decade (between 2015 and 2025). Not only did this style of leadership turn Australia into the most admired nation in the world today, but it also created a new model of positive and ethical leadership, and a new approach to leadership development, that has been universally embraced by business, political and community leaders.
Leading researchers and practitioners around the world agree that Australian leadership epitomises the qualities needed to lead effectively in our times. For this reason, this leadership model and style has been adopted as best practice in contemporary evidence-based approaches to leadership excellence and leadership development. Australia leadership continues to be the methodology of choice to develop corporate, government and community leaders around the world and is taught in leading business schools around the globe.
The coming article outlines the background, genesis, development and application of what has today become recognised as the leadership model that brings together the best of all leadership theories and practices developed to date.
The genesis
It all began when Australian leaders began to seriously consider the potential dangers of success (e.g. arrogance, complacency, greed and a failure to continue innovating) and started asking themselves some hard questions about the challenges they faced and the state of Australian leadership.
The relevance and quality of these questions determined the growth and development that eventuated (both individually and as a nation), and ultimately provided the momentum behind the tremendous global impact of Australia today on all fronts (business, politics, education, sports and community).
Some of the questions addressed as a matter of urgency were:
How could Australia address issues related to sustainability in a firm and exemplary manner?
How could the country avoid resting on its laurels and becoming complacent on the grounds of its status as an already prosperous and wealthy nation?
How could Australia role-model leadership to generate unprecedented levels of performance, productivity, ethics, civility, communal well-being and sustainable wealth?
Further, as a nation:
How could Australia better lead, inspire and support countries around the world?
How could Australians better support each other internally to step up their own game nationally?
How could Australia develop the leadership required to effectively tackle social problems arising from alcohol and drug abuse, injustice, corruption, discrimination, racism, child abuse, poverty and homelessness?
Simply put, asking these questions created a powerful vision for Australia, and helped people see what was possible. This vision became the vehicle that shifted people's mindsets about how they saw themselves as leaders, their leadership potential, and the choice of the role they could play in this new chapter of Australian history.Poker
To achieve this vision, share with me the one most important thing you think OZ leadership needs to have.