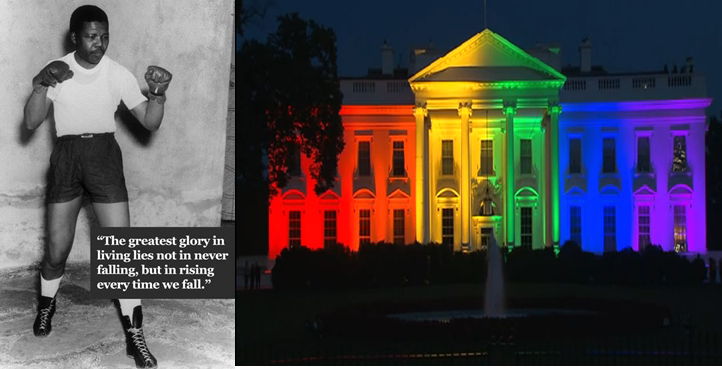 There is nothing more uplifting and inspiring than seeing the power, glory of relentless effort, never giving up, and collective leadership in action
Gay pride parades recently witnessed around the world are a case in point.
The White House, lit up in rainbow colours on June 26, 2015 following the US Supreme Court announcement that gay marriage is a nationwide right, is one of the most celebrated events in restoring dignity, equality and justice to many.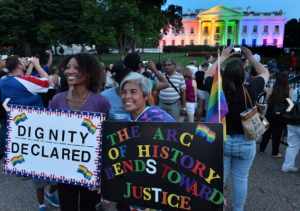 Today is a big step in our march toward equality. Gay and lesbian couples now have the right to marry, just like anyone else.
 – Barack Obama
This celebration reminded me of Nelson Mandela's quote:
The greatest glory in living lies not in never falling, but in rising every time we fall.
– Nelson Mandela
The adversities, including antigay hate crimes – words or actions that are intended to harm or intimidate – once faced by the lesbian or gay communities (which constituted a serious problem and avoidance of social responsibility) have turned into glory and celebration and, in the process, have given us a lesson that can be applied to address other deep-seated social issues (e.g. racism, discrimination, and workplace gender equality).
Mandela's perspective on approaching adversity included determination, discipline and resilience which he demonstrated by maintaining a physical fitness regime while imprisoned in an impossibly small gaol cell on Robben Island. Before this, he showed the same determination, discipline and resilience in his younger years as a heavyweight boxer.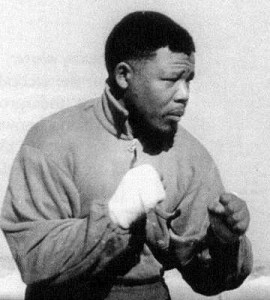 I did not enjoy the violence of boxing so much as the science of it.  I was intrigued by how one moved one's body to protect oneself, how one used a strategy both to attack and retreat, how one paced oneself over a match. Boxing is egalitarian.  In the ring, rank, age, color, and wealth are irrelevant.
– Nelson Mandela
Like Mandela, other people fighting for freedom around the world and overcoming huge adversities have regained their power, dignity and recognition.
As of 26 June 2015, eighteen countries (Argentina, Belgium, Brazil, Canada, Denmark, France, Iceland, Luxembourg, the Netherlands, New Zealand, Norway, Portugal, South Africa, Spain, Sweden, the United Kingdom, the United States and Uruguay) allow same-sex couples to marry.
There are 79 countries around where homosexuality is illegal. Overcoming adversity is difficult but that's where progress/enlightenment starts.
So, remember …
Whichever your adversity is today, it's likely to be your glory tomorrow – if you don't give up and keep rising every time you fall!
Sebastian Salicru (Business Psychologist) | Leadership Development Expert, Executive Coach, Facilitator, Researcher and Author | sss@pts.net.au | www.pts.net.au