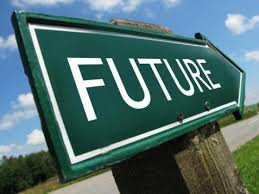 Have you ever wondered what will be required for leading effectively in 2050?
Let alone what will be required for leading effectively tomorrow?
Yes, the long-term starts tomorrow!
Three things will take your leadership to the next level and successfully meet current and future leadership challenges:
Boost the respect and credibility required to lead with high level purpose and unprecedented levels of integrity;

Unleash your stakeholder's highest levels of connectedness, creative thinking, innovation, decisiveness, grit, and bold collective action; and

Deliver results

.
The rest are TV commercials!
The 'competency' trap
For leading successfully into the future, the strong reliance on leadership approaches that were built to success in the past must be discontinued.
Regrettably, competencies alone won't get you there. They can take so far, but they cannot take you all the way.
The competency movement of leadership development has been overrated for too long. A shift towards more relational approaches to leadership is the way of the future.
It has already been said … it's not about competencies, is about results!
Time to change the tune
The major flaws of the competency movement have been highlighted in the literature including landmark leadership research by Zenger and Folkman in The Extraordinary Leader: Turning Good Managers into Great Leaders.
This quote from Leadership Competencies: time to change the tune? sums up the sentiment:
…the competency approach to leadership could be conceived of as a repeating refrain that continues to offer an illusory promise to rationalise and simplify the processes of selecting, measuring and developing leaders yet only reflects a fragment of the complexity that is leadership.
Stop going around in circles
Circular shaped models as a way to represent leadership competency models have been popular for some time. Such representations look pretty but have serious limitations, as they are based on a leader-centred approach.
Leadership effectiveness is not simply about being competent – the 'what' – but much more about 'how' leaders apply such competencies in interactions with their stakeholders.
Let me make it perfectly clear at this point that I'm not advocating to completely abandon competencies. Competencies still matter but they are not sufficient to develop great leaders who can produce superior results, and lead effectively in today's and tomorrow's new world.
The direct line to leadership results
A straight line has always been, and will always be, the shortest distance between two points.
Similarly, to truly guide the achievement of leadership results, one-way causal representations that capture both the direct impact that leaders have on their stakeholders and outcomes are best suited to reflect the reality more accurately than circular representations.
Right now you might be thinking, but wait, leader development is not necessarily a linear process. Absolutely right! It's not – which is why I said that competencies should not be completely abandoned. But, the actual degree of engagement between leaders and their stakeholders does have a linear cause and effect relationship.
This relationship should be represented in a way that clearly illustrates the chain reaction that takes place between leaders' credibility and stakeholders' key thinking processes, and the emotional states and behaviours that truly deliver above average performance outcomes and extraordinary business results.
If you're wondering what this looks like in practice, it's depicted in a relational and outcome-driven actionable model presented in our latest paper published in the Journal of Business Strategy.
Our contribution
You can now download a free excerpt of this article from the homepage of my website: Leadership results.
===========================================
Sebastian Salicru
Sebastian is a Leadership Development Expert and Executive Coach (business psychologist) based in Sydney. His work is about taking leaders and their teams to new levels.
He works with C-level and other senior executives on building the leadership capability required to succeed in the increasingly competitive global economy where hyper-complexity is the new normal.
With over 20 years of experience, Sebastian also assists emerging and high-potential leaders in Australia, Europe, UAE, China, Singapore and USA to fast-track their careers, unleash their potential and achieve their career aspirations.
He is the author of two forthcoming book chapters:
'Grasping Leadership for 2050' to be published in Leadership 2050: Contextualizing Global Leadership Processes for the Future by the International Leadership Association (ILA), USA; and
'Global Leadership Development' to be published in Business Psychology in Action: Creating flourishing organisations through evidence-based and emerging practices by the Association for Business Psychology (ABP), UK.
Sebastian is also author of the forthcoming book Ultimate Personal Leadership Branding™