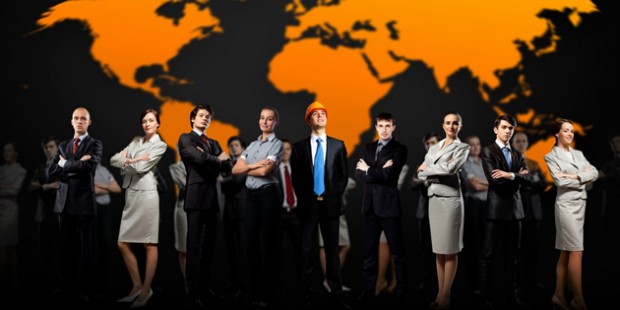 The demand for global leaders in the current economy is unprecedented.
In turn, HR leaders with global talent management (GTM) responsibilities need to re-think, or establish, their agendas for an emerging 'global workforce'.
This includes developing a leadership talent pipeline capable of building and maintaining workforce morale, supported by: collective and agile intercultural learning capacities, sustained innovation, and a culture of high performance.
As a result, it is imperative that the SHRM's agenda supports their organisation's globalisation processes through increased global cultural agility. This involves managing global/cultural risk by:
addressing and nailing issues related to diversity and inclusion; and
identifying, attracting, developing and retaining global talent.
Often, this requires creating new HR management tools, methods and processes that provide the necessary co-ordination systems to support global integration and growth.
Above all, however, it requires developing an effective global leadership pipeline.
The key to building a robust global leadership pipeline is to clearly link business strategy, leadership strategy, talent processes and leadership development initiatives.
In defining your organisation's leadership strategy, addressing the following questions might prove to be useful:
What expectations do we have from are our senior leaders?
How do we expect them to support our mission and strategy?
What kinds of leaders do we believe we need for the future of our organisation?
What capabilities they will need to have to be successful?
What specific behaviours do we expect to display to embody our values, reinforce our culture and drive performance?
What kind of pipeline do we require to create an abundance or oversupply of leaders?
Where do/will we actually need them (e.g. what markets do we expect to grow)?
What's our core message?
Twelve useful steps to build your global leadership pipeline are:
Gain clarity and consensus on the big picture – your context and corporate strategy;
Develop a global leadership capability framework, including a clear picture of what your future global leaders are expected to accomplish;
Set a dashboard, with clearly defined indicators and milestones, against which to measure and track progress;
Generate a pool high-potential employees as candidates for future global leadership roles;
Create a selection criteria – using your framework – to  assess your candidates;
Assess candidates for suitability and potential against your criteria;
Write development plans for each candidate;
Align or re-adjust compensation and benefits, mobility policies and programs to support the talent pool moving through developmental positions;
Deploy leadership development initiatives that integrate cutting-edge practices;
Put in place, and actively promote, a company-wide global mentoring system;
Roll out coaching programs to accelerate on-the-job development;
Measure and report progress, and adjust your cycle based on results.
In conducting this exercise, the overarching goal is to bridge the gap between strategy implementation, long-term performance and financial success.
Author
Sebastian Salicru is a Business Psychologist who takes leaders and their teams to new levels in a globalised world where hyper-complexity is the new normal. He can be contacted on: sss@pts.net.au  or 61+413 777 591.
You can find more of his posts at PTS blog.